Ishkashim (Ishkoshim) is the only perfectly safe areas to travel in Afghanistan in these days.
It is only a few hours by car from Khorog.
The way to Ishkashim, which is a village at the border with Afghanistan.
Afghan village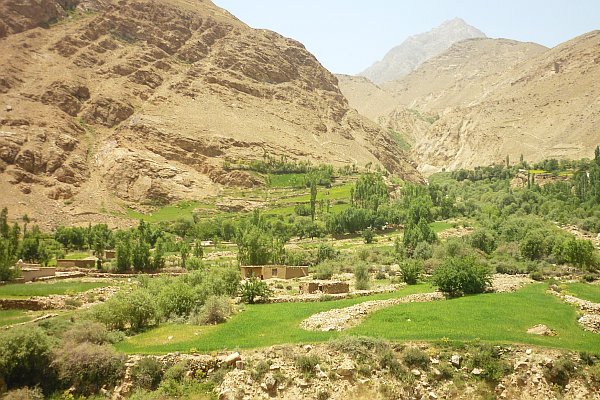 Traditional house in Tajikistan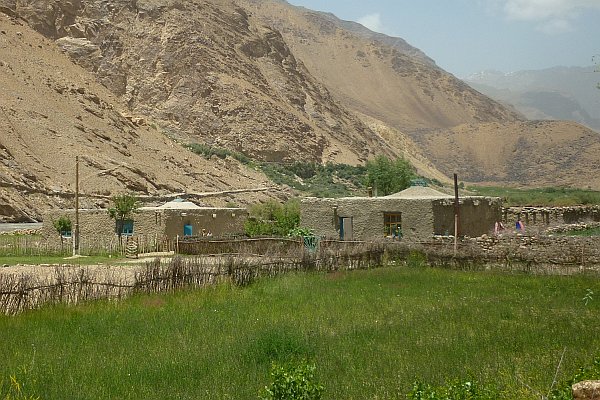 Noshaq (or Nowshak) / The muntain is the highest mountain (7492m) in Afghanistan and the second highest independent peak of the Hindu Kush after Tirich Mir.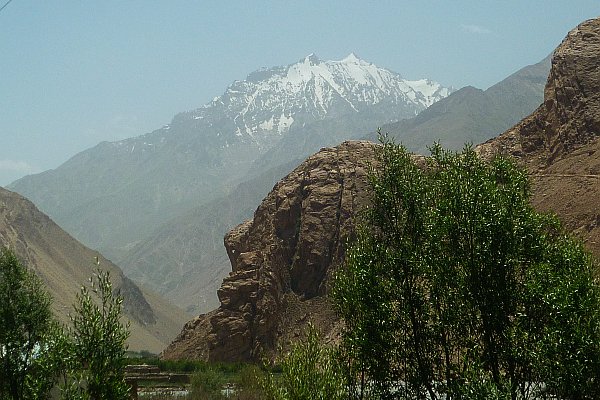 Naturally carbonated springs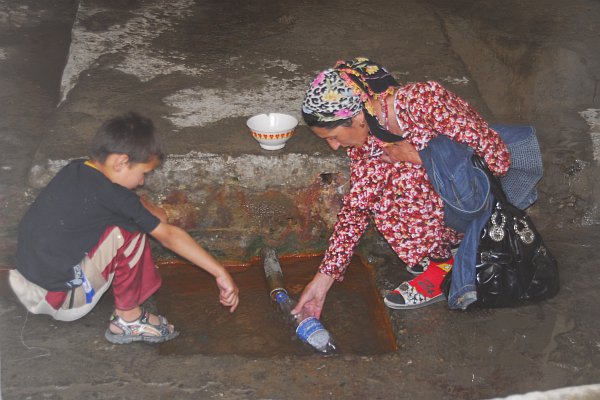 Afghan village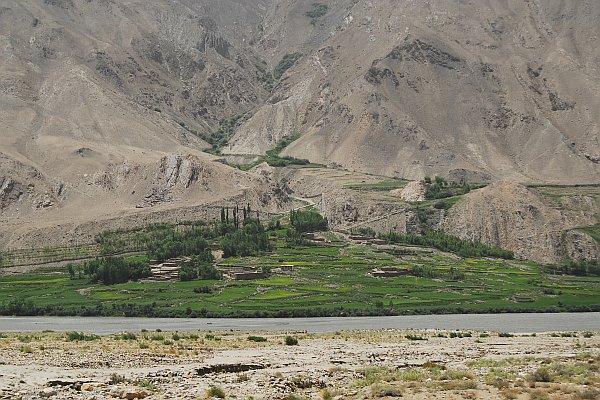 Ishkashim village in Afganistan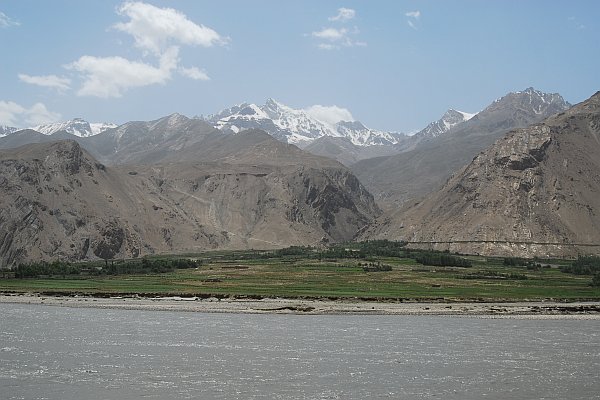 The bridge over the border