Gallery Peru
Tumbes**, Trujillo**, Chan Chan**, Cajamarca
Huaraz**, Huascaran1**, Chavin**, Huari**, Huascaran2**, Caral**, Lima**
Southern Coast, Nazca**, Nazca from sky**, Cuzco - Machu Picchu ,Cuzco**
Lake Titicaca , Puno,Desaguadero**, Uros(tour)**, Uros(homestay)**
Cuzco - Machu Picchu
Cuzco / Llama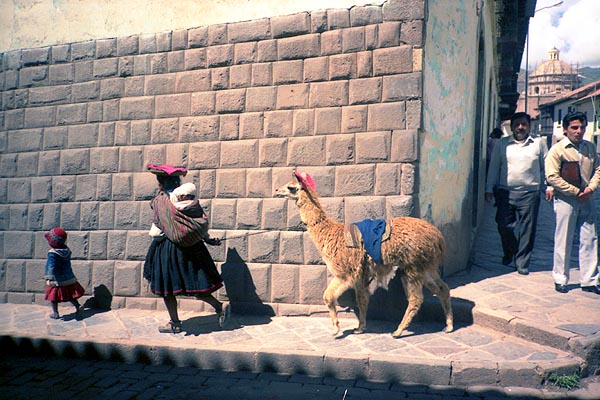 Cuzco / 12-sided stone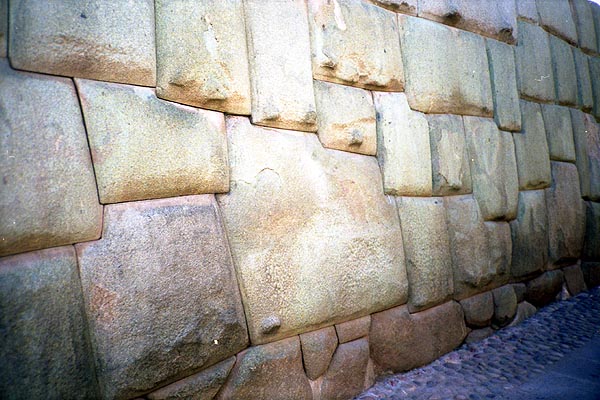 this is the most famous stone in the elaborate wall of the old residence of Inka Roq'a (Inca emperor).
although there are a lot of opinions, the actual process is still unknown.
Cuzco / view from Sacsayhuaman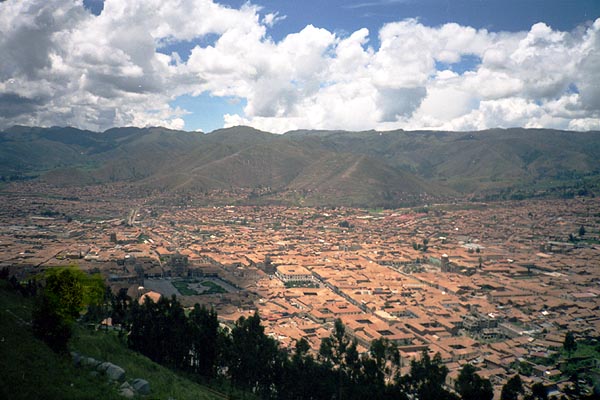 the whole view is the world heritage.
I aim at Machu Picchu from Aguas Calientes / walking on the rail way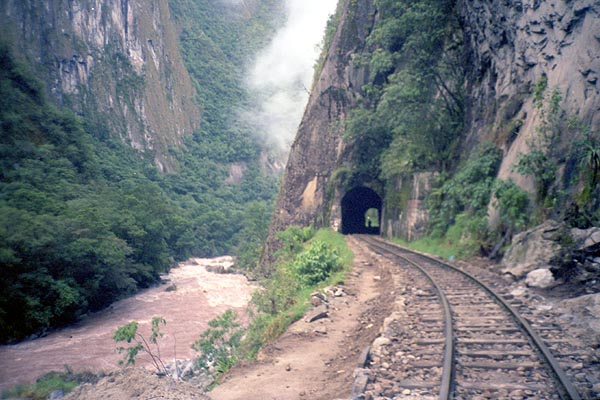 I stayed at the hot-springs area in front of the ascent entrance of ruins,
and walked to get to the ruin earlier in the morning.
Machu Picchu / Alpaca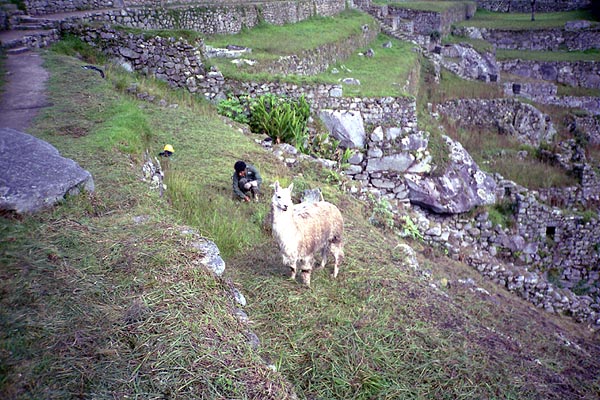 went up the steep hill and arrived at ruins earlier than the first bus in the morning.
however, there were many stock farming people.
Machu Picchu / a view from Mt. Wayna Picchu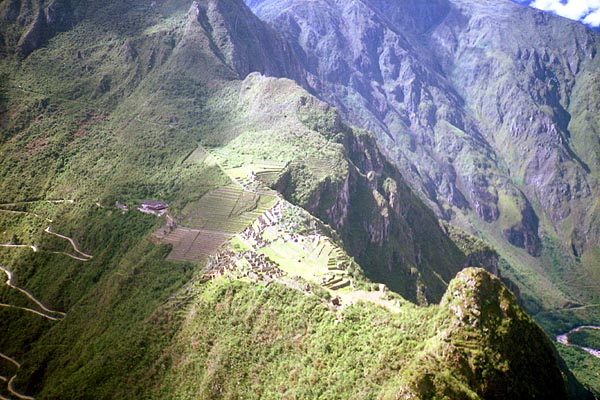 the yearning scenery.
it's no exaggeration to say that I came to South America only for the purpose of seeing this.
Machu Picchu / ruins and Mt. Wayna Picchu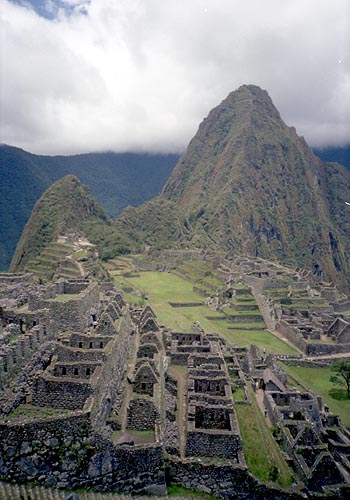 Ollanta / Ollantaytambo Ruins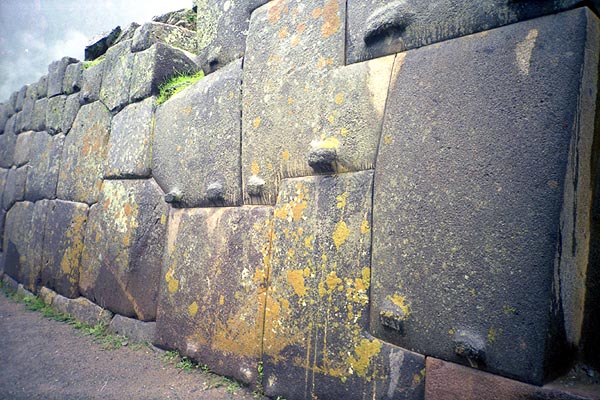 this stone wall still more elaborate than that of famous Cuzco.
Ollanta village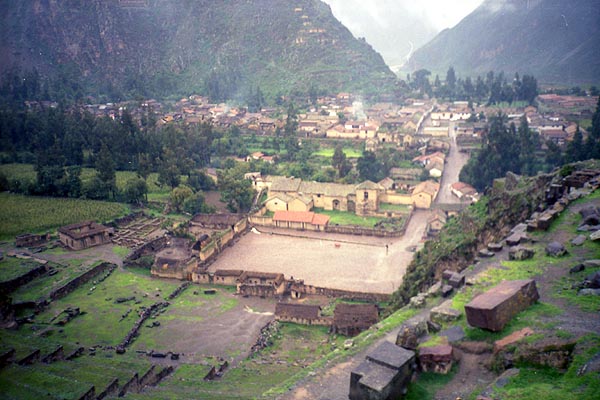 between Cuzco and Puno / view from train