Khiva is a city in Xorazm Province, Uzbekistan. It is the former capital of Khwarezmia and the Khanate of Khiva. Itchan Kala, old town of Khiva is a UNESCO World Heritage site.
Kalta Minor Minaret / The large blue unfinished Minaret start construct at 1852, but the Khan died and the succeeding Khan did not complete it.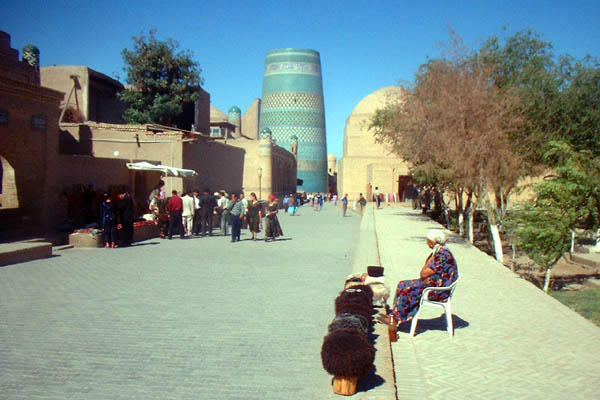 Local tourists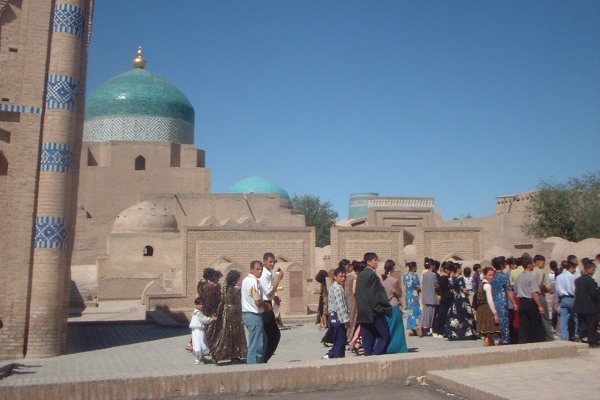 East Gate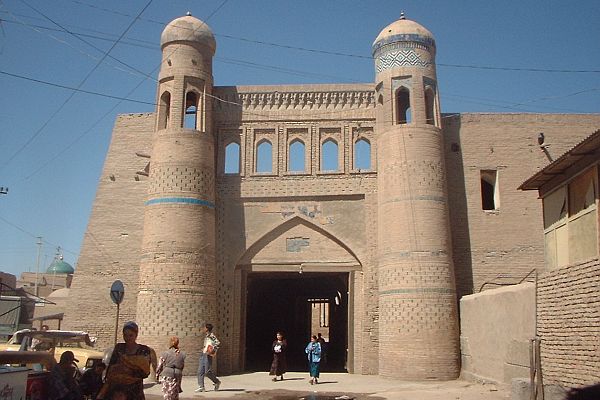 Islom-Hoja Minaret / The highest minaret in Khiva (43m) has completed by the last Khan of Khiva in 1910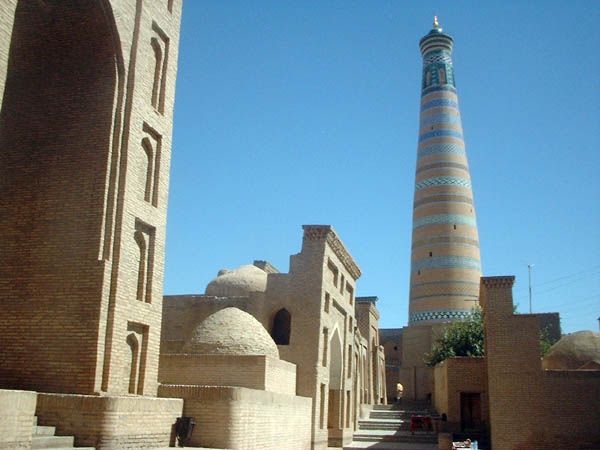 A view of Itchan Kala from Juma Minaret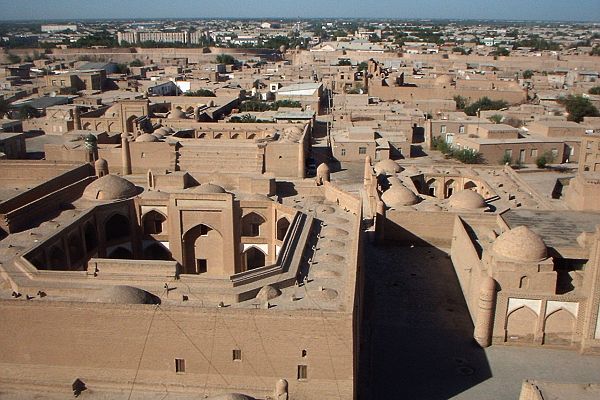 Juma Mosque / The 218 wooden columns are supporting its roof - a concept thought to be derived from ancient Arabian mosques.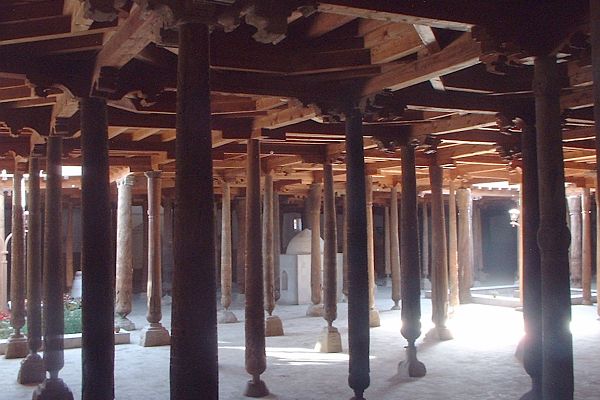 Tosh-hovli Palace (Stone House Palace) / This palace contains Khiva's most sumptuous interior decoration, including ceramic tiles, carved stone and wood, and ghanch. Built by Alloquli Khan between 1832 and 1841 as a more splendid alternative to the Kuhna Ark, it's said to have over 150 rooms off nine courtyards, with high ceilings designed to catch any breeze.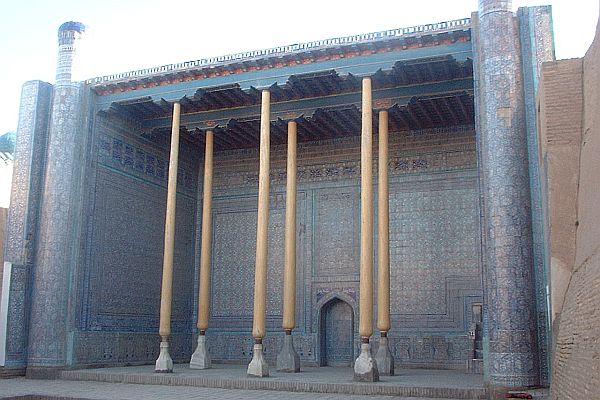 The old graveyard