Ishkashim (Ishkashem, Eshkashem, Ishkoshim) is a town in Badakhshan Province in north-eastern Afghanistan,the capital of Ishkashim District. It lies on the Panj River, at a point where its direction turns sharply north. Ishkashim lies opposite a town of the same name in Tajikistan.
Before entering Afganistan, fever and diarrhea had repeated. Finally I had high fever and had to visit a hospital.
I visited the hospital at a night on a holiday. The doctor rushed from his house and took care of me.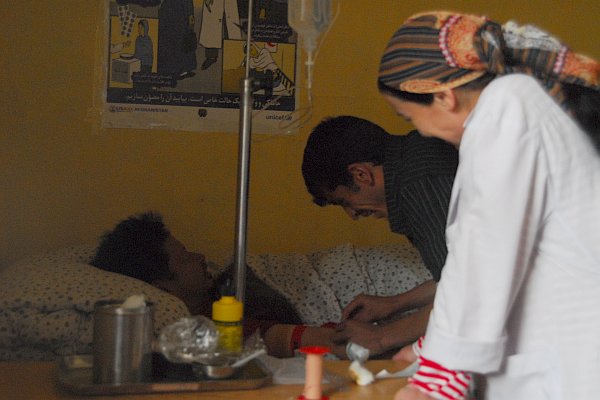 Chief doctor also rushed. Then for taking a commemorative photo, doctors chenge into white clothes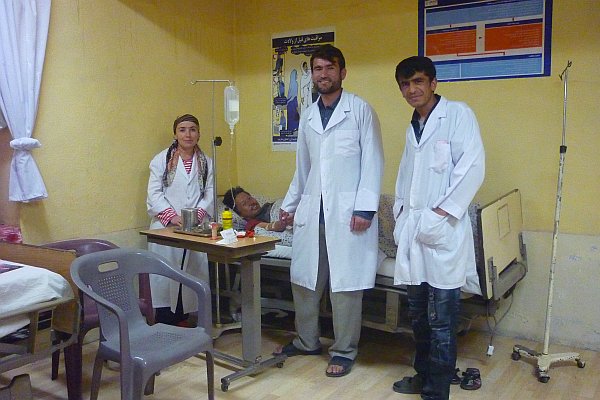 At midnight, my wife got a bed as a attendant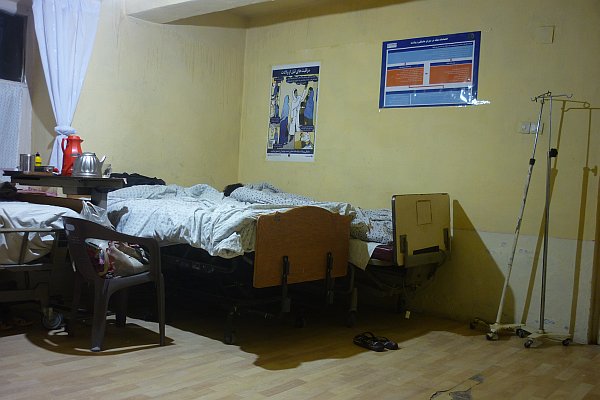 Hospital food / It cost free!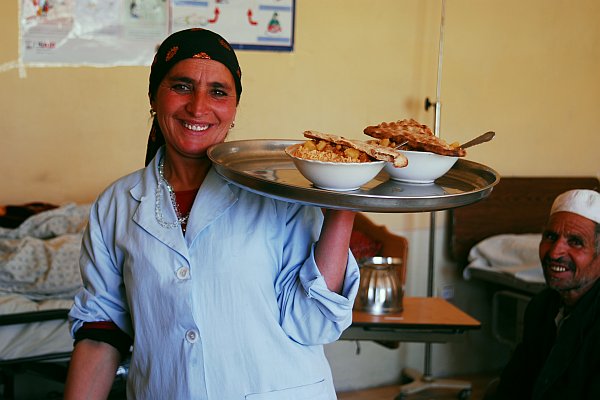 Doctor's rounds, not just doctors and nurses, cleaning staff and cooking staff also came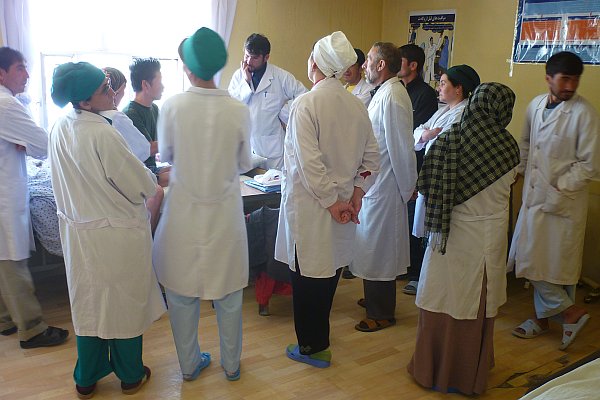 Hospital