Sapa District is in the Lao Cai province in northwest Vietnam.
Several ethnic minority groups such as Hmong, Dao, Giay, Pho Lu, and Tay live around Sapa.
We did half day trekking to Lao Chai where Hmong people live.
Mother and children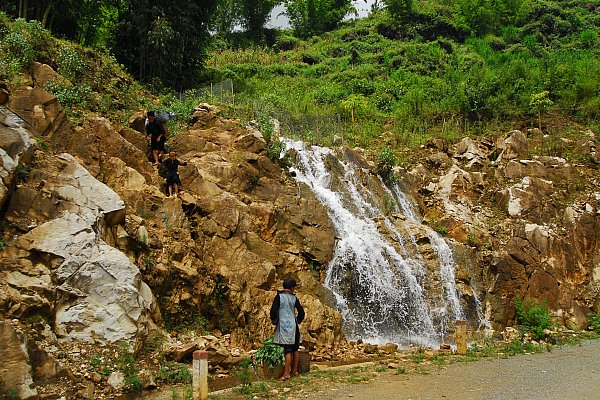 Man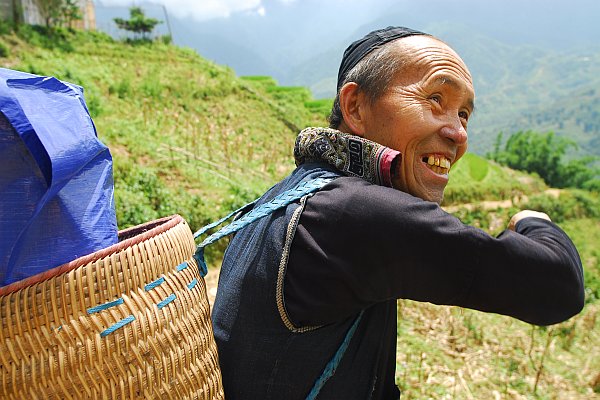 Girl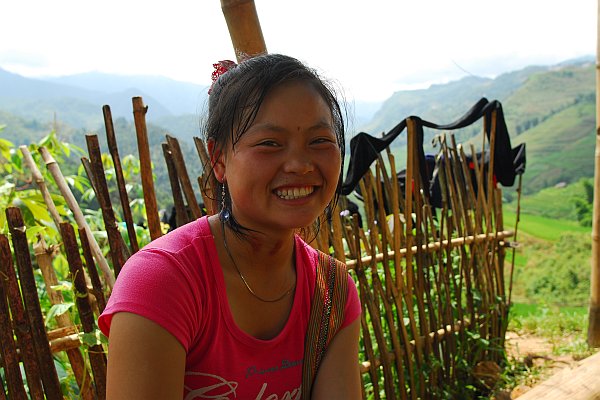 House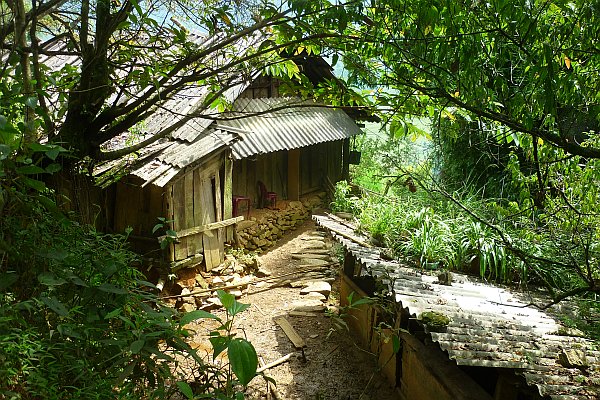 Outing in the family / They came here by a motorbike. The way is too steep here, so mother and child walked only this part.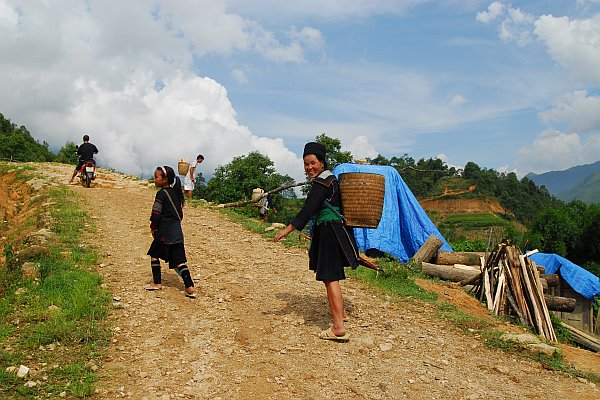 Rice terrace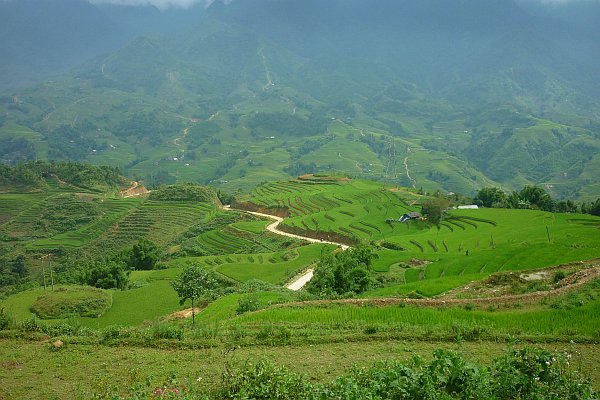 Drying wild vegetables and bamboo shoots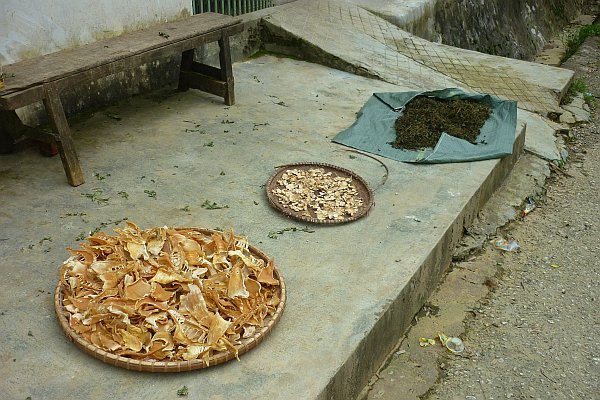 Girl