Mizoram is one of The Seven Sister States in Northeast India.
Aizawl is either a district of Mizoram state and its capital.
Market / Salad & juice venders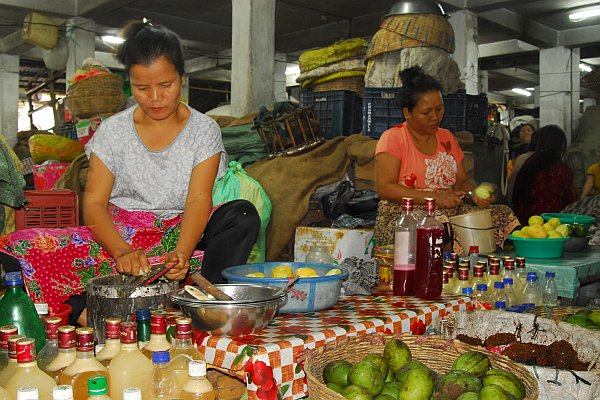 Juice means fruits wine in Mizo language.
Zarkawt
Rain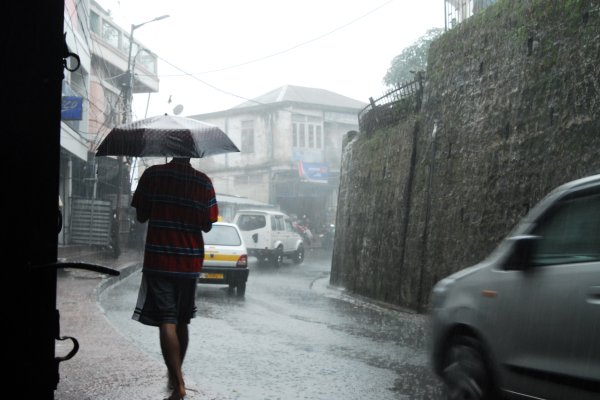 Women in a tea house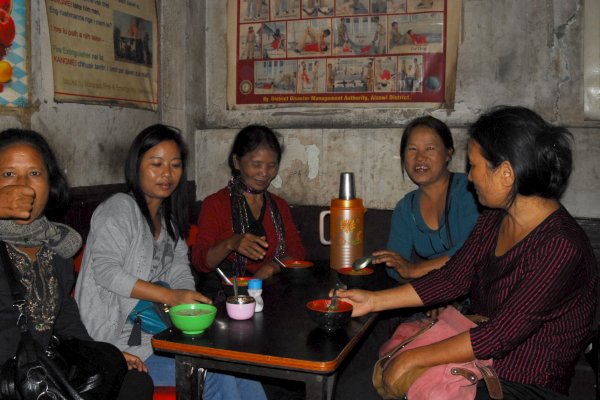 Market / Juice for tasting, it was good wine!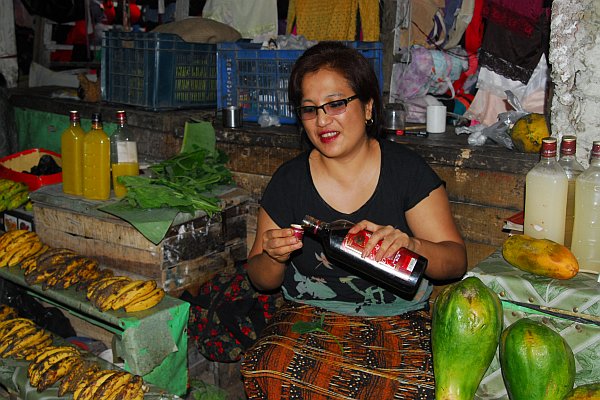 Cliff failure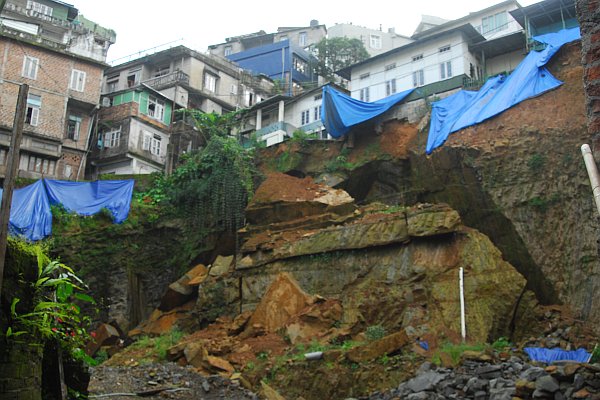 A view from our hotel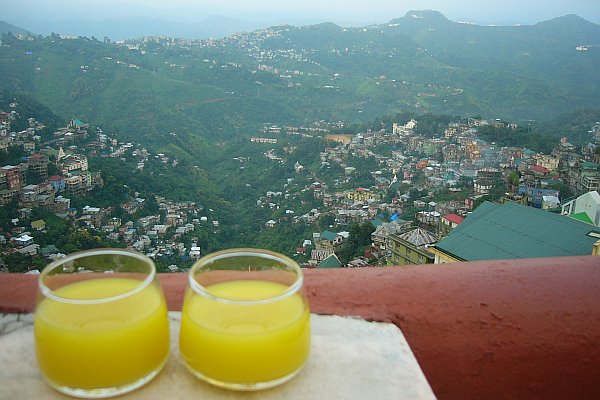 A view from a highest point of city center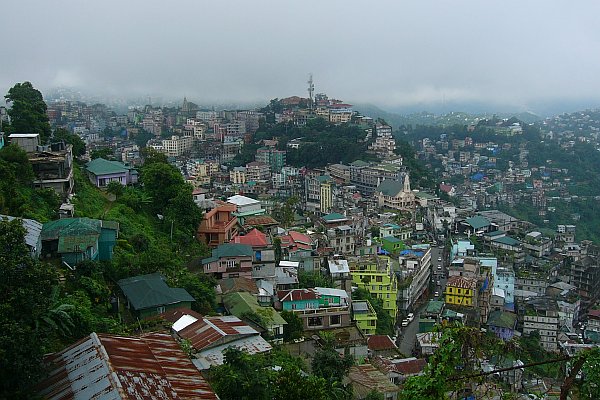 Statue of Gandhi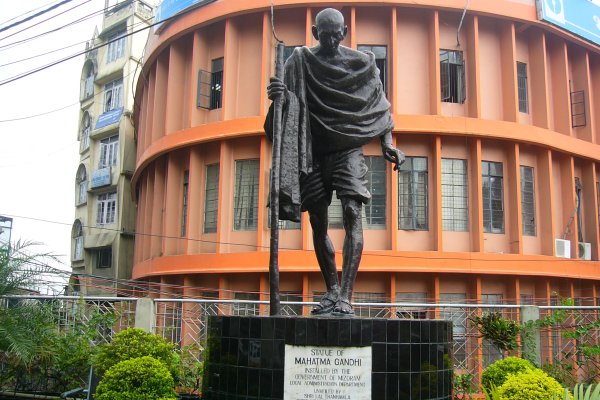 Traditional basket