İzmir Province is a province of Turkey in western Anatolia on the Aegean coast.
Bergama is a city in İzmir Province.
Efes (Ephesus) was an ancient Greek city, and later a major Roman city, in Izmir Province.
The city was famed for the Temple of Artemis (completed around 550 BC), one of the Seven Wonders of the Ancient World.

Bergama / Temple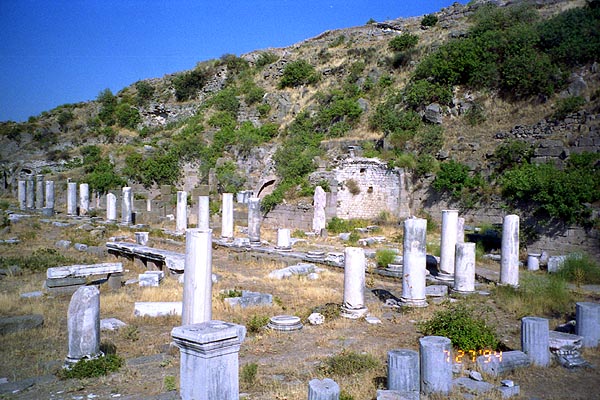 Bergama / Roman theater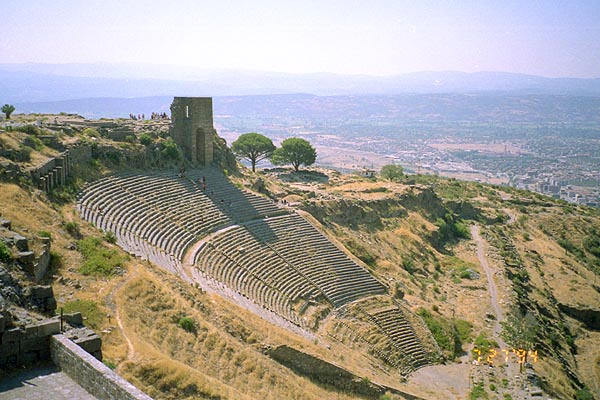 Efes / Temple of Artemis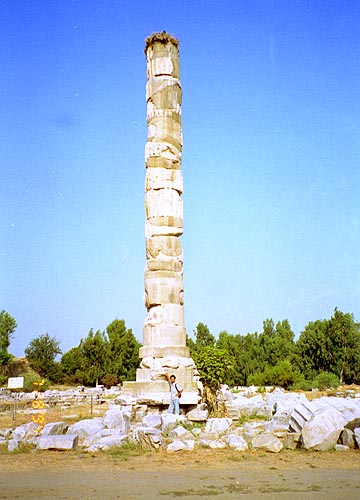 Efes / Library of Celcus , a structure built 114-117 AD by Gaius Julius Aquila to honor his deceased father, Gaius Julius Celsus Polemaeanus, governor of the Roman province of Asia.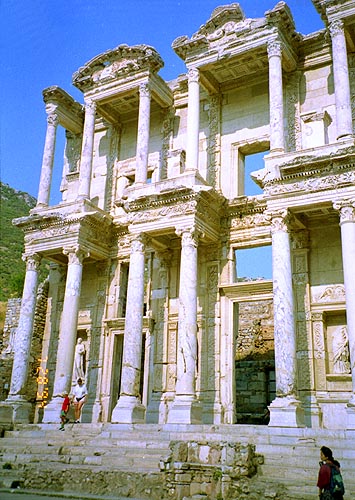 Efes / Odeum (Odeon), a small theater built about 150 AD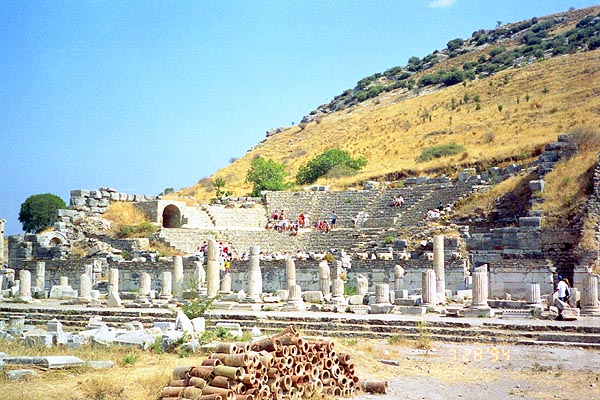 Efes / Marble street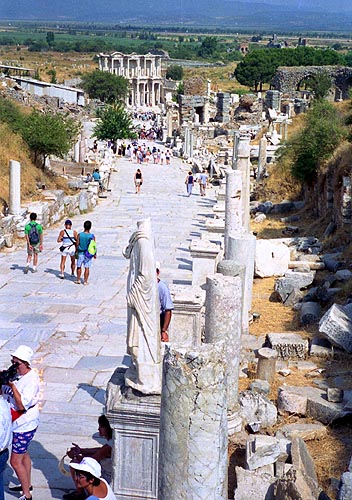 Efes / Theater.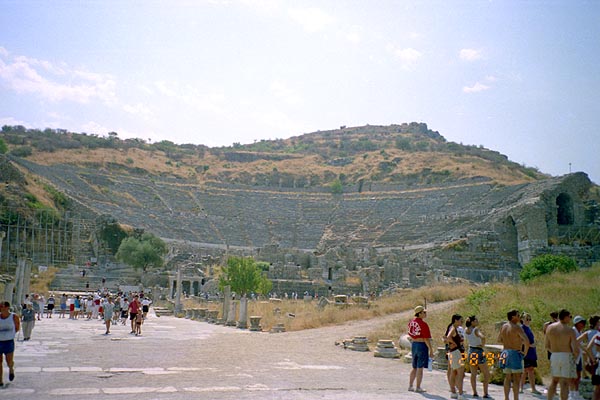 Efes / Basilica of St. John