Fujian, formerly romanised as Fukien or Foukien, is a province on the southeast coast of China.
Fujian Tulou is a type of Chinese rural dwellings of the Hakka and others in the mountainous areas in southeastern Fujian. They were mostly built between the 12th and the 20th centuries.
Hongkeng Tulou cluster at Hongkeng village of Yongding County is World Heritage Site
Zhencheng Lou / This Tulou combines both the Chines and the Western styles, and is called the "Prince of Tulou"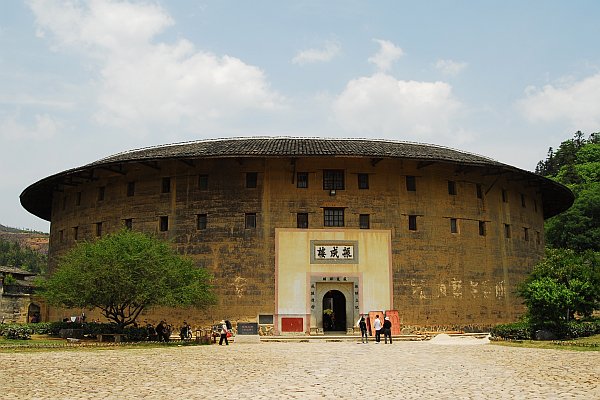 Zhencheng Lou / A view from the 4th floor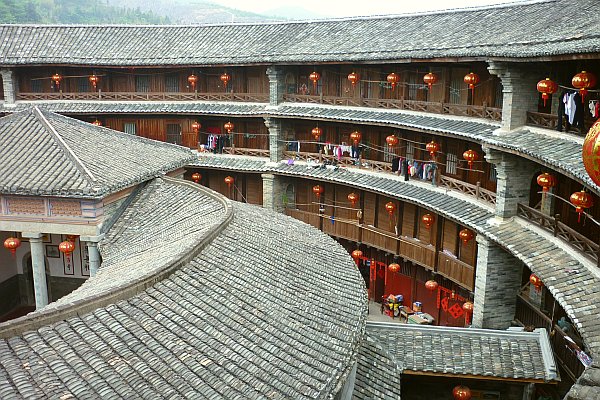 Fuyu Lou / This five-phoenix style Tulou has the best Guest House in the Tulous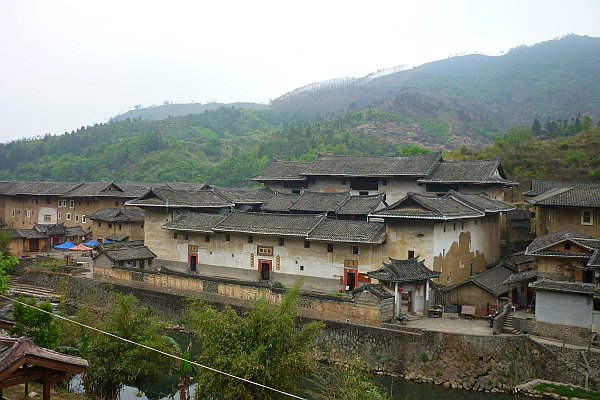 Praying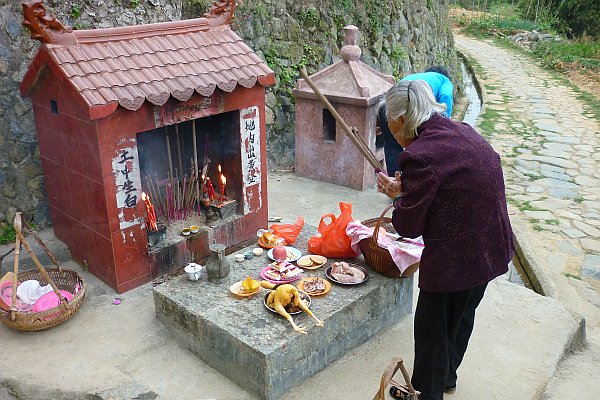 Wansheng Lou / Many Tulous are still in use as their houses and has few tourists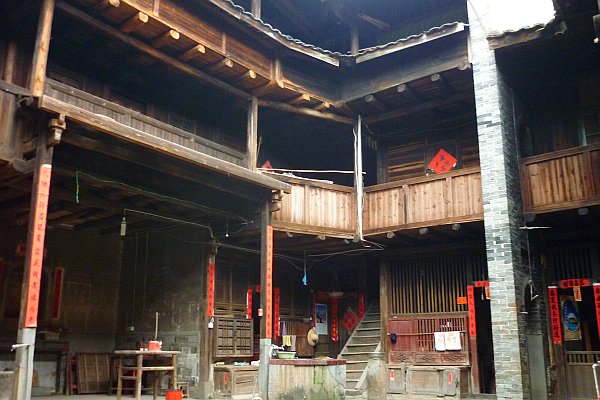 Alley to the Guangyu Lou / A few Tulous get many tourists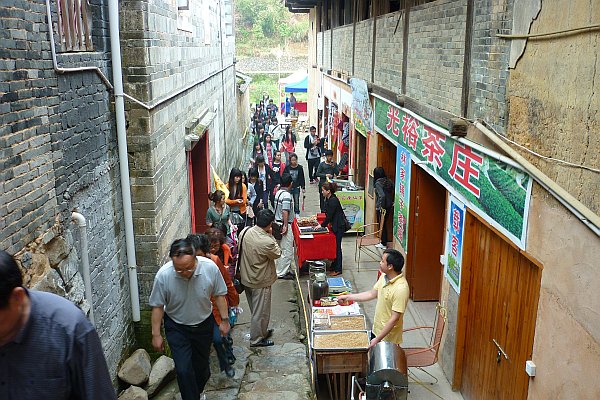 Washing at the river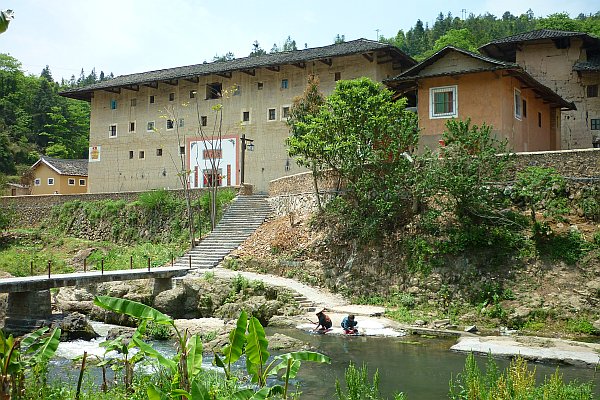 A view from the view point